Kushyfoot is to make you feel good while looking great. By creating socks, hosiery and sandals that integrate a patented massaging cushion designed by Reflexology experts, Kushyfoot helps relieve tension and discomfort in achy feet—and stress and fatigue throughout the entire body!
The Kushyfoot slipper socks is warm and cozy. It has a strap that is made onto the sock that laps over the top of your foot, still giving you that ankle sock feeling with out them slipping off. Cute pink bow just set it off to of course. What is neat is the little gripper on the bottom of the sock, that keeps you from slipping, I haven't seen them on grown folks socks ,just baby socks. so i thought that was neat.
For those times indoors where full-out slippers feel too much, but a bare foot feels just too naked, Kushyfoot Slipper Socks (3626 in black/lavender) are the ideal answer. In a cotton-rich cotton/polyester/pvc/spandex blend, Kushyfoot Slipper Socks have a cute bow and and a strap and anti-skid bottoms. At a suggested retail of $4.49, they are super-affordable for eveything from spa vacations to college dorms. Slipper Socks fit like a sock and come in a single size that fits most.
Kushyfoot microfiber crew is a sock that massages your feet with every step. It goes up about mid way from you ankle and your knee and is held secure with the built in comfort band that doesn't allow it to fall. The Bottoms are so neat, like they acutally feel really good when you are walking. The relieve tension and fatigue, making your whole body feel freshed.
This Fall, Kushyfoot's newest introduction is the Fleece Leopard Print-Style 3640. This style has the same super-comfortable 3-dimensional massaging sole for relief from high heels, and is lightweight and portable-perfect for the desk drawer, car or purse. It is further enhanced by offering a bold print and soft fleece material. The Flats To Go come in sizes are 5/6, 7/8 and 9/10 with a suggested retail price of $9.99 per which. The ballet flats have been rescuing sore feet and acting as emergency footwear for a few years now.
Christina's voice:
Have you ever seen a shoe that can roll up and wear all in the same day? Well, Kushyfoot has flats to go. This shoe just rolls right up and goes in your purse or whatever. They feel really good on my feet.. the only thing about this show is i wear a size 7,because i wear a size 7 and these flats to go are to big. So just a little note order them a size smaller than what your use to. My favorite thing about these flats is the fleecy leopard print, feels so good and looks so cute.
3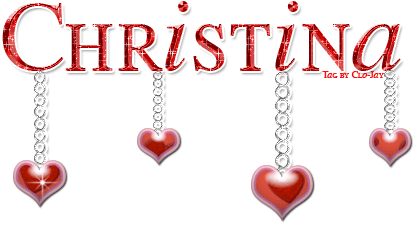 glitter-graphics.com