Welcome to Christina's Spot (AKA Christina's Creations) where she strive to create lasting impressions through crafts. Specializing in custom orders, birthdays, baby showers, weddings, and special occasions. Looking forward to serving you. To see more of the projects that she has made, you can visit her blog at www.christinascreation.weebly.com.
Christina's Voice:
Christina's Creations make unique high quality handmade crafts, while leaving a creative excellent impression for you or a friend. I was satisfied on way the product was shipped and the customer service was fast and easy to answer all my questions. It's actually my daddy's birthday today and this "
Official Old Fart
" T-shirt is very nice, It came in a 2XL and fits him really good. It's 100% cotton.The lettering on the shirt, was not crackled any way. The lining around the collar and sleeves gave it a good fashion design to just the plain T-shirt. You will have to check out the other shirts because they will really make you laugh, or This product would be great as a gift ( like i used it for) or for yourself, just make sure that person has a great sense of humor.
Christina's Spot offers other great handcrafted stuff I have displayed some pictures below along with the links, you will just have to check them out.. She is really talented and her and her team do a great job.
Retail Value: $10.00
Christina's Creations is also located on Facebook
Christina's Creations blog
Christina's Spot ( creations) on Etsy
**I received this product free of charge for the purpose of this review- Thank you!**
-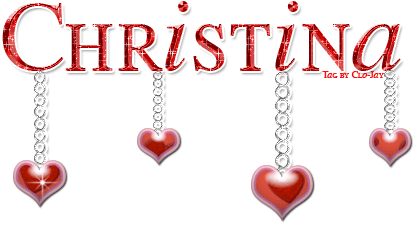 glitter-graphics.com