Books are banned for a number of different reasons; in some cases, people may feel that a book will cause children to misbehave. In other cases, religious beliefs may seem to conflict with a book's message. Regardless of the reason, banning a book often increases demand for it. It is important for kids to grapple with challenging ideas and understand that both good and bad content must be placed in context. Here are eight banned books you should buy for your kids.
1. To Kill a Mockingbird, by Harper Lee
While the content might be a bit intense for young readers,
To Kill a Mockingbird
is a classic American novel that deals with inequality and outright racism during the Jim Crow era. Its historical settings are important as children should learn about the dark aspects of United States history. It also deals with issues of judicial fairness and handling adversity in a manner that will help kids develop a mature outlook about the world.
2. Brave New World, by Aldous Huxley
Dystopian novels are a hallmark of 20th century literature, and many books of this genre have ended up being banned. While there are many great books to consider in this category, none challenge minds quite as much as
Brave New World
. While some of the events in the book are abhorrent, readers must grapple with ethics in a manner than most literature cannot touch.
3. The Hunger Games, by Suzanne Collins
While it has not yet been lauded as an American classic, the
Hunger Games
trilogy deals with issues of how entertainment has the potential to cause great harm. Because of its violent, dark nature, the trilogy has been banned in certain areas. The novels can be a great way to show children how movies cannot match the impact of books and to encourage kids to read in an era dominated by the Internet and television.
4. The Catcher in the Rye, by J.D. Salinger
A longstanding favorite on banned books lists everywhere,
The Catcher in the Rye
shows kids that adults are not necessary the arbiters of kindness and fairness they may believe. Although it has a penchant for causing a bit of a rebellious streak, generations of readers have lauded the novel as one of the books that encouraged them to think independently.
5. Huckleberry Finn, by Mark Twain
Huckleberry Finn
is the oldest book on the list, but its message still resonates today. Dealing with a young runaway and an escaped slave, the novel form a great way to show kids the complexity of humans and issues about how language and attitudes have evolved over the years.
6. One Flew Over the Cuckoo's Nest, by Ken Kesey
By combining mental illness with acts of rebellion,
One Flew Over the Cuckoo's Nest
compares freedom with the reality of the mind. As an example about how even lauded institutions can serve both good and ill effects, it is an important novel that address the reality of grappling with difficult subjects that science cannot address perfectly.
7. The Harry Potter series, by J.K. Rowling
Harry Potter is one of the most successful books of the last generation, and its legacy will likely endure for decades. The Harry Potter series contains little objectionable material and is a great way to show kids how insensitivity can lead people to ban material simply because it is not compatible with certain religious or philosophical doctrines.
8. James and the Giant Peach, by Roald Dahl
Another childhood classic,
James and the Giant Peach
has been banned because it portrayed a protagonist who fled from abusive family members. Mixing fantasy with the realities of life, the novel shows how working with others who are different can lead to great outcomes.
-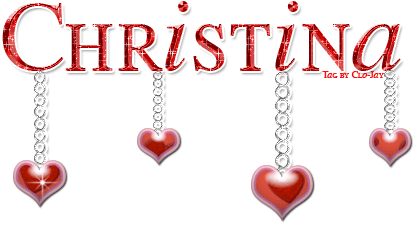 glitter-graphics.com