If you're looking for the perfect way to
personalize your ereader
, phone, or tablet, I have the solution! GelaSkins! I just got one for my Nook and it's so awesome. I used my own picture and uploaded it to their very easy to use online design program. Not only did I get stickers for the front and back, but also included in the price is a wallpaper for your device, so it looks like the picture is on your whole device. It kind of blows my mind to look at it. Of course, with the Kindle Fire the wallpaper isn't an option just because you can't change the wallpaper on it. At least I haven't figured out how! GelaSkins offers skins for almost any device: iPhones and other cell phones, ereaders such as Nook and Kindle, all sorts of tablets and Notebooks. They even have skins for your iPod, mp3 player or gaming system like Wii or PS3! Aside from the personalization aspect, the GelaSkins are great for helping to keep your device scratch-free. Of course, you still need a screen protector (they sell those, too). But for the back and edges, it works wonders. Do you even realize how often you bump your ereader a day? My Nook gets A LOT of use and I know how many times I notice that I'm knocking it around on something I can only imagine how many times I don't realize it! GelaSkins are easy to put on. Just take 'em off the 3M backing sheet and apply to your device. The front panel is a bit tricky, but even it went on with no bubbles! They're even easy to remove. They leave no sticky residue, so if you're tired of looking at your current picture or design, just change it out! They have so many designs you could choose from, so you may very well want to change out every few weeks or so! You could choose from their artwork like
Viva La Muerte
or my personal favorite,
Drawing Hands
by M.C. Escher. They have owls, pigs, skulls...you name it! For mine, I used a picture that means a lot to me: my kids walking down the tow path holding hands. The turnaround was lightning fast and shipping was quick. It was packed nicely in sturdy cardboard to deter bending during shipping.
They've even agreed to give one of our lucky readers a $40 gift code to order their very own GelaSkin! What would you choose? Enter on the rafflecopter below. Open to US, 18+.
a Rafflecopter giveaway
'' DISCLOSURE: I received no compensation for this post. Christina's Voice is not responsible for prize delivery.
-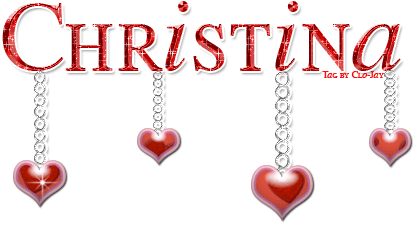 glitter-graphics.com