African Mango Weight Management Products by Creative Bioscience
The African Mango diet has been used for centuries by the people of Africa, perhaps without even knowing it. The process and product have been refined to perfection by Creative Bioscience, to bring the benefits of the African Mango to your door. The African Mango product comes in capsule form and is used daily to help target body fat without side effects. Since the product is all natural, you can feel confident taking this supplement even on a long term basis. One of the major benefits of the African Mango diet is the reduction of LDL cholesterol, which is the bad kind, and an increase in HDL (good) cholesterol.
We have 2 different plans that can be followed, depending on how many pounds you're looking to lose. If you're looking to lose 20+ pounds, then the African Mango 1200™ product has shown to be the best fit. The supplement is to be taken 1-3 times per day with a meal and plenty of water. As with any diet supplement of this nature, you do not need to change your eating habits or exercise. We do not discourage exercise or changing your diet, but they are not required for the weight loss. This will not give you a free pass to eat whatever you want, and expect to have no side effects, as this should be used in coordination with a healthy lifestyle in general. African Mango Lean™ will follow the same rules as African Mango 1200™; however, this is more suited for someone only looking to shed 10 pounds or less. For those looking to jump-start their diet, we recommend starting with the African Mango Cleanse™ to help rid the body of toxins, and prepare the body for the upcoming diet.
I am starting my African Mango Diet plan today. According to my mom's scale i weight between 177-178 pounds. I have ordered a new scale for my own personal use, just waiting on it to get here any day. My old scale thought it just needed batteries, but i bought new ones and it's still not coming on. So I can't wait to get my new one in the mail. African Mango diet is for someone who is looking to lose 20+ pounds, which that would be me. I would love to lose right at 20 pounds, so im going to give it a try.. I will be updating my process along with pictures as i go along this diet journey. The African Mango pills stink coming from the bottle, for some reason i thought they would smell like Mango, but i was wrong. They come in a easy to swallow capsule. Says take Two in the morning and drink lots of water all day long. This diet pill your suppose to be able to eat what you want along with your daily exercise. Don't take advantage and go for those chips in the cabinet, just grape a handful of grapes and you should be good. So with this being said im going to lightly diet and run on my treadmill at least 3-4 times a week, along with some water and hope i see a difference in two weeks. So be on the look out for my updates.
Day ONE
UPDATE!!! I JUST GOT A NEW SCALE SO I WILL HAVE TO SAY I HAVE TO GO BY THIS SCALE NOW> ACCORDING TO MY MOM SCALE I HAVE LOST 2 POUNDS BUT MY NEW SCALE SAYS I HAVE GAINED ITS ONLY BEEN @WKS FROM TAKEN THE AFRICAN MANGO SO I WILL BE UPDATEING MYSELF IN A FEW WEEKS.
-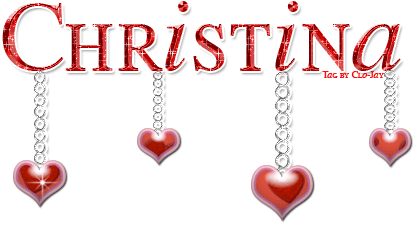 glitter-graphics.com