CHATMAN, SMART AND FUNNY COMPUTER FRIEND FOR CHILDREN MAKES ITS U.S. DEBUT
Cheerful, emotive figure helps make computer time more fun, productive and safe
ATLANTA, GEORGIA, March, 2012 - Penny Black Digital, in partnership with Israeli-based Rondyo Ltd., introduces Chatman, the first and only artificially intelligent computer friend designed to make online chat sessions, web surfing, games, and homework more fun, creative, and safe. Just plug Chatman into a computer with the built-in USB cable (no batteries or power cord required), download the software CD, and log into
www.mychatman.com
with the provided access code to get started. This cool, smart and funny friend sits by a child's computer and interacts with him/her via direct chatting or by responding to their internet chats with friends (if they use Facebook®, MSN™, or Skype™).
Appropriate for children ages 6-12, Chatman talks, moves eyes, hands and ears, and has a unique animated LED mouth. Just like a friend, Chatman learns languages, context and mood, and expresses emotions. His personality is so real, it feels like he is alive!
In addition to providing education and fun, one of Chatman's important features is the integration of parental controls that keeps a child safe online. Chatman allows peace of mind for parents by working with and filtering a child's online conversations on Facebook®, Skype™ and MSN® Messenger. Chatman alerts when inappropriate web searches are attempted and, since it's not a stand-alone chat platform, there are no worries about "stranger danger".
"Computers are part of everyday life for children at home and at school," said Jose Sabates, President of Atlanta-based Penny Black Digital, North America's distributor of Chatman. "As wonderful as that is, children typically could use some additional guidance and help when they are doing homework, socializing, or checking out cool-sounding videos and websites. Chatman is a best friend that kids love and parents approve of and feel good about. "
Other Chatman features include:
· Help with homework – ask Chatman a question and he will either answer or will help your child browse for the answer online (filtering out inappropriate content.)
· Access to more than 1,000 children-friendly games and videos.
· A way to keep children organized with a tool allowing them to set reminders and alarms for birthdays, tests, sports and more.
· Software which supports both Windows (XP with Service Pack 3 or higher, Vista or Seven) and Mac OSX Snow Leopard 10.6 or higher systems
Chatman was created and developed by Rondyo co-founders Joseph Levy and Doron Frenkel with a goal of providing children with a computer device that would be entertaining, educational and safe. The result was Chatman, the next best thing to a real friend who is there for children when they are online, whether they're playing games, searching videos, or doing homework, and keeps them safe from common internet hazards. Chatman's migration to America follows its successful debut in Israel in 2010. North America distribution of Chatman will be handled by Atlanta-based Penny Black Digital in partnership with Israeli-based Rondyo Ltd,.
My experience with chatman was really good. When my younger cousins come over they pull up this icon on my desktop with chatman and carry on conversations with this bright yellow guy/girl and laugh at things that it says. My three year old also likes to get on here and mess around with chatman, playing games and surfing through the net and browsing pictures which is her favorite. This little guy/girl hooks up to your computer through a USB outlet on your computer. Really easy step by steps on how to install. When playing games and other things, it opens and closes its eyes, moves arm, feet and hands. It has a silence button on top so it wont talk at all if you push it, but it will continue to move. You can get this little guy/girl at Toysrus.com for only $49.99 right now. I don't know how long this deal will last but better hurry now because the regular price is $79.99 ( OUCH).

Make sure you sign up with Chatman on Facebook because you dont want to miss out on some great offers and promotions they they always have going on.
Ages 6-12
1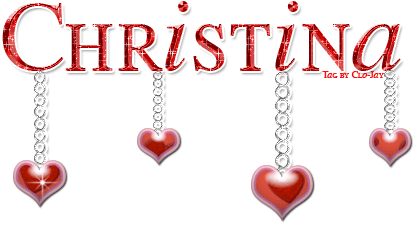 glitter-graphics.com