The Easiest Way to Share Photos and Order Prints from Your iPhone

By popular demand you can now order prints for same-day pickup at a CVS or Target store near you! (If your zip code starts with a "0" you won't be able to order prints right now. We've fixed this and are just waiting for Apple to approve the update.)

With the Kodak Gallery app you'll never miss a photo moment. Upload, share and collect photos with friends in a Group Album, and order prints using the one thing you always carry with you – your iPhone.

WHAT CAN YOU DO WITH THIS APP?
We're glad you asked. Lots of cool stuff – and it's all free!
- Share photos from an event with a group of friends in a Group Album
- Order prints for same-day pickup at CVS and Target stores
- Share by email, text, Facebook, or hundreds of other social networks
- Download full-resolution copies of any photo to your phone or computer
- Unlimited photos, albums, and storage.
- Access all your albums and photos online at kodakgallery.com and easily create photo products, like a photo book

READ OUR 5-STAR REVIEWS
"…this is an excellent app to easily share group photos with friends & family."
- Dane luvr

"Great App!!!! MUCH BETTER than the other photo sites out there. And best of all, your family and friends don't need an account. Job very well done!"
- kcsparky

"I have never written an app review but this app is so amazing. I just had to. The absolute easiest way to create an album from your iPhone to send to friends. Enjoy!!"
- SfMomnoe

GROUP PHOTO SHARING
Ever been to a party or taken a trip where a bunch of friends took pictures that you never saw? Problem solved -- just start a Group Album, invite your friends to add their photos and voila! Everyone's photos are in one place.

- Multiple friends can upload to a single album
- Receive notifications when new photos, likes or comments are added
- Friends can add photos to a Group Album without having to create an account.

WE LOVE FEEDBACK!
Our new features all come from customer suggestions. Use the Feedback button in the Settings menu to let us know what you like, don't like, and what we should build next.

We hope you enjoy the app, and don't be afraid to tell your friends. :)
What's New in Version 3.0.0
PRINTS!
Order Kodak quality prints for same-day pickup at a Target or CVS.

There's a bug that prevents people in zip codes starting with "0" to choose a store. We've fixed this and are waiting for Apple to approve the update so hang tight!

PHOTO UPLOAD ORDER
Photos are now uploaded in the order they were taken instead of in reverse chronological order, which we agree didn't really make sense.

PRINTS!
Thought we'd mention this again since so we got so many requests for it!

Keep the feedback coming. We love to hear from you.
...More
Christina's voice:
When i first got my iPhone i thought to myself surely i wont have to upload all these pictures to a website then order prints. Now i wake up a month later and there an email saying hey you can order your pictures right from iPhone, i love this. This makes it so much easier and the picture quality is so much nicer. It even lets you order different sizes as well and you can pick them up at your local CVS or TARGET! =) lets say i am a happy camper right now.
-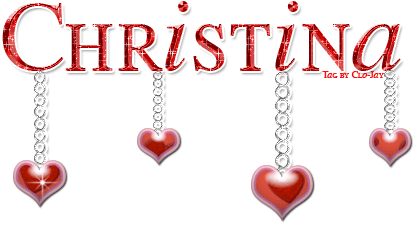 glitter-graphics.com