A perfect Pet for Peyton
This wonderfully imaginative children's hardcover book by bestselling authors Gary Chapman and Rick Osborne, featuring four-color illustrations (with hidden details!) by Wilson Williams, Jr., will help children learn the importance of love. Based on Gary's highly successful The 5 Love Languages®, A Perfect Pet for Peyton tells an entertaining and playful story of five children who each, with the help of Mr. Chapman and the unique pets at his special emporium, discover their own personal love language. Children and parents alike will experience firsthand the power of the love languages as they cuddle up and spend precious time together reading this book over and over again.
Christina's voice:
I had a blast trying to read this to my three year old pointing out the different animals, but i couldn't really keep her steal long enough because this book really isn't in her age group, but doesn't mean i didn't enjoy the book myself. There are little activity's through out the book, but she was to young to do them. ( reminder she is only 3 ) It teaches kids about the 5 love languages on how we love and feel love differently.Ready to buy? Head on over and check out the
5 Love Languages
website.
--------------------------------------------------------------------------------------------------------------
The 5 Love Languages of children
To be their best, children need to feel loved. But if you and your child speak different love languages, your affection might get lost in translation, affecting the child's attitude, behavior, and development. Dr. Gary Chapman's groundbreaking Five Love Languages series has helped millions of couples communicate love more clearly, and Dr. Ross Campbell M.D. has applied the innovative system to children as well. The 5 Love Languages of Children gives practical suggestions for learning how your children interpret love and creating a sense of security in which they can thrive.
Christina's voice:
This authors gave their theory that there are five different ways that people express and experience love: physical touch, words of affirmation, quality time, gifts and acts of service. By the time kids are five or so, they say, the kids have started to have a preference (before then children just need love in all the languages all the time). Knowing your child's love language can help you to be sure that they know that you love them, which leads to all kinds of good things they'd like to tell you more about.
I think this is actually one of the more useful parenting books I've read, and recommend it quite highly.
Ready to buy? Head on over and check out the
5 Love Languages
website.
a Rafflecopter giveaway
"Disclosure of Material Connection: I received one or more of the products or
services mentioned above for free in the hope that I would mention it
on my blog. Regardless, I only recommend products or services I use personally
and believe will be good for my readers. I am disclosing this in accordance
with the Federal Trade Commission's 16 CFR, Part 255: "Guides Concerning the
Use of Endorsements and Testimonials in Advertising."
1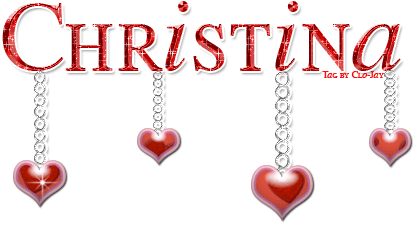 glitter-graphics.com