outburst Energy Bites is a new line of chocolate-covered energy bites that provides a sweet way to get a caffeine fix as a unique alternative to

energy drinks

, energy shots, energy bars and expensive blended coffee drinks. By creating a caffeine-(enhanced) bite covered in chocolate, we have carved a unique niche within the energy category by offering a quick and flavorful substitute for caffeinated beverages like coffee and soda. We are a New York-based company founded in 2010 by a team of distribution experts that have been active in the beverage industry for over 20 years. We have created a convenient and appetizing way to provide energy and developed a product that is shelf-stable and requires no refrigeration. With three varieties including Chocolate, Chocolate Peanut, and Chocolate Mint, Outburst Energy Bites taste great and appeal to a diverse group of consumers, including college and graduate students, busy moms on the go, entrepreneurs, professionals, and athletes, who all need extra caffeine to get them through the day. Outburst Energy Bites are a great vehicle for people seeking to reduce coffee and soda intake with a portable and inexpensive alternative. Outburst Energy Bites can also provide a bigger caffeine boost than popular non-diet sodas or blended coffee drinks with just a fraction of the sugar and calories.
Outburst Energy Bites provide a mix of Caffeine, Taurine and B-Vitamins blended into a sugar shelled chocolate bite. Taurine, an amino acid produced by the human body, is commonly found in energy drinks and shots and has been shown to improve athletic and mental performance. Outburst Energy Bites also contain Vitamins B-6 and B-12 and offer approximately 20 mg of caffeine per bite. Each Energy Bite contains less than 12 calories. Four Outburst Energy Bites (one serving) is equivalent to the caffeine content in one energy drink, one energy shot or one cup of coffee.

Each variety of Outburst Energy Bites comes in a convenient flip-top box with approximately three servings (12 Outburst Energy Bites) in each. They are currently available online at

www.outburstenergy.com

and in stores in New York, New Jersey, Pennsylvania, Baltimore, Washington, D.C and Texas for a suggested retail price of US $1.99 per box. That's a great value considering each box of Outburst Energy Bites contains as much caffeine, on average, as three energy shots, three energy drinks or three cups of coffee!!
Christina's voice:
Outburst Energy Bites are really good flavored energy boosters. They are for adults only even they are sweet and kids would probably love them. I love that they are less than 12 calories per bite. It is really hard trying to find something that gives you energy with those low calories to and actually taste good. My husband and I take a lot of energy pills and drink lots of red bull. so i was surprise to find out something like this. They do come in three different flavors Chocolate mints,chocolate peanut and just plain chocolate.
* Please note that Outburst Energy Bites are not candy and we do not market our product as candy. Therefore, Outburst Energy Bites are not intended for use by children. Outburst Energy Bites are also not recommended for women who may be breastfeeding.
Price: $4.50 per set + S&H BUY NOW
a Rafflecopter giveaway
12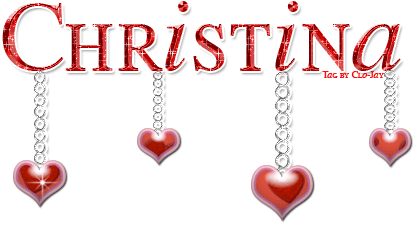 glitter-graphics.com