ConservingNow.com wasn't designed as a traditional business with only profits in mind. We are very committed to do our part to make this earth a better place for future generations and believe our products will help educate and change people's attitudes toward the use of plastic bags. Many of our products are sold below or at cost. We consciously made a choice to set up our business to give back and believe what is good for the environment will be good for business as well
.
Read more
What is envirosax?
With 46 designs to choose from, these colorful designer bags are amazing! The feedback we receive from fans tells us that they love how stylish they feel while saving the planet! Envirosax are also perfect for gift-wrapping! What better way to get someone started on the reusable bag habit than to gift-wrap a gift for them? They also make great but inexpensive teacher/family/friend gifts. Lastly, this line has some really cute bags for children, animal bags as well as perfectly sized lunch bags.
http://www.conservingnow.com/shop
Christina's Voice:
I am always trying to go green or Conserve on something, and these bags that are from Conservingnow.com are amazing. They come in small, medium, large and great to put about anything in and carry. It folds up into its own pocket and then when it unfolds it has a pocket inside of the bag.
The bag i recieved is retail value of $4.99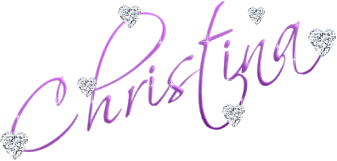 glitter-graphics.com