Conair Xtreme Instant Heat™ Multisized Hot Rollers
If you're looking for curls, waves or a smooth, polished look, "setting" your hair in hot rollers is a great tried-and-true styling method. Think they're something you don't have time for? Think again! Conair Xtreme Instant Heat Multisized Hot Rollers are fully heated and ready to use in 75 seconds, and they are the ultimate multi-tasker's beauty tool -- set your hair while doing your makeup, choosing your outfit/accessories or even having your breakfast! Take them out and watch your whole look come together.
The clips and rollers are both heated for extra hold and infused with ceramic technology for better heat transfer and longer-lasting curls. The set includes 20 ceramic multi-sized rollers: 8 jumbo rollers, 6 large rollers, and 6 medium rollers and 20 lightweight heated clips. Each pink roller has a ready dot to let you know when they're heated and have stay-cool end rings to protect your fingers while styling.
Christina's voice:

During/before

rollers are in

Look at the curls all done
I loved these roller, but its so much easier to do rollers on someone else. So i have tried them on my mother. Her hair is naturally flat as can be. no poof no nothing and usually can't hold a curl at all. but we went on and tried out the Conair instant heat hot rollers. They worked she went to flat to volume lots of volume, She had curls all over her head. The kit comes with these clips that you can heat up at the same time as your putting the rollers in, i thought was really neat. ( only can heat up 3 at a time the clips) The ceramic rollers is a technology for better heat transfer to hold your curl longer. it comes with 8 jumbo,6large,5medium, and 20 light weight rollers.Also each roller has a pink ready dot to let you know when they are heated. the cool end which is pink is where you can easily grab them so you don't burn your fingers.I would recommend this product to anyone who is looking for a curl to hold and last and fast ( 75 seconds to heat up).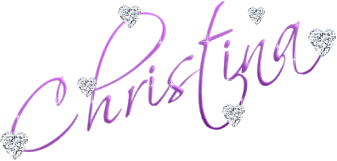 .