At Herbal Water®, we make our flavored water by infusing organic herbal extracts in pure artesian water. We use no artificial sweeteners, no preservatives, and no additives of any kind. Get your dose of natural bliss in
six exotic flavor combinations
.
Culinary herbs are the natural way to add real flavor and enhance any food or drink. For centuries, they have been prized for their calming, stimulating, and aphrodisiac qualities. Ayala's flavored water harnesses the power of these natural wonders in a delightfully refreshing, mellow, yet complex, aromatic drink. Enjoy a straight-from-the-garden taste of organic herbal extracts and the crisp freshness ofartesian water in every sip.
100% Good For You!
This Kit includes:
Lemongrass mint vanilla
Lavender mint
Lemon Verbena geranium
Cinnamon orange peel
cloves cardamom cinnamon
ginger lemon peel
Christina'sVoice
When i first received this box in the mail i opened it to be surprised by different flavored water that i have never tried before. So i decided to go on and pop it open to taste a little, worst thing i had ever done. It was Yuck!! only because i didn't put them in the fridge or over ice. they were so hot, Can't you imaging taken a big swag of HOT WATER.. YUCK!! right? well These are not just normal water they have a big of flavor to them, unlike your basic lemon water you have different flavors mixed together in there waters. I love that these herbal water are zero sugar,zero sweeteners,zero calories, and no preservatives.
Read Dr. Ayala's latest
blog entry
Get connected to Dr. Ayala on
Twitter
Find us on
facebook
& become a fan!
Where to buy Ayalas
herbal water
?
Retail online value a case of 12- $24.00 free ground shipping 1-4 days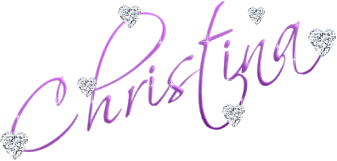 Giveaway is now closed