Tropical Traditions is America's Source for Coconut Oil! Tropical Traditions provides organic foods grown on family farms, non-toxic household products, and organic based skin care products.
Read more
on how it was discovered. or feel free to watch the video from youtube below.
Christina's Voice:
This would be the Traditions gold label standard Virgin Coconut oil that i use to help cook my Coconut Fried Shrimp. I just replaced the vegetable oil with the virgin coconut oil and yummy!!! I have provided the ingredients and how to cook below. for other great recipes using the Virgin coconut oil
click here
Directions
In a large bowl, combine the first five ingredients. Stir in water and oil until smooth. Place coconut in another bowl. Dip shrimp into batter, then coat with coconut.
In an electric skillet or deep-fat fryer, heat oil to 375°. Fry shrimp, a few at a time, for 3 minutes or until golden brown. Drain on paper towels.
In a small saucepan, heat marmalade and honey; stir until blended. Serve with shrimp. Yield: 4 servings.

********************************************************************
The Giveaway:
Starts july 22nd
Ends Aug 4th
This giveaway is open to the US
Prize: quart of coconut oil
Winners: one
leave a separate comment for each extra entry
Requirements:
Comment on what you would cook with your virgin coconut oil(+1 entry)
Comment with your email (1+ entry)
Like tropical traditions
Facebook Fanpage
(+1 entry)
Follow tropical traditions on
Twitter
(+1 entry)
Add my badge to your page/blog (+ 1entry)
Extra Entries:
Follow me through GFC (+1entry)
Follow me through Networked Blogs (+1 entry)
'Like' me on FB (button on blog, +1 entry)
Follow me on Twitter - @christy1986p ( button is also on blog,+1 entry)
Comment on any non-giveaway post (+1 entry)
Enter my other giveaways (+1 entry per giveaway entered)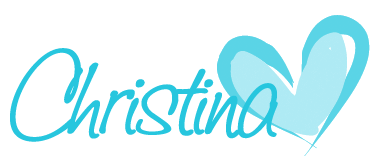 Giveaway is now closed!!!
Ingredients
1-1/4 cups

all-purpose flour

1-1/4 cups

cornstarch

6-1/2 teaspoons

baking powder

1/2 teaspoon

salt

1/4 teaspoon

Cajun seasoning

1-1/2 cups

cold water

1/2 teaspoon

canola oil Virgin coconut oil

2-1/2 cups

flaked coconut

1 pound

uncooked large shrimp, peeled and deveined

Additional oil for deep-fat frying

1 cup

orange marmalade

1/4 cup

honey