Christina's Voice
Saline Soothers
are new from the makers of Boogie Wipes. Saline soothers have a cool menthol smell to them for adult noses.These wipes have saline,aloe, and vitamin E in each wipe.which helps remove the mucus and prevents dry chapped noses during having colds and allergies.Of course sometimes us adults need a little pampering to.While if your nose was chapped and cut from the nasty tissue paper that can make it roll. these saline soothers are alcohol free.
Little Busy Bodies, the maker of the ever popular Boogie Wipes, are now introducing a saline nose wipe for adults! The reality is, adults have boogies too, and our noses get just as chapped and tender as our children's, especially during allergy and cold/flu season, so Little Busy Bodies is introducing Saline Soothers. Saline Soothers are available at Walgreens stores nationwide, and will be in Walmart stores this summer. Saline Soothers are available now in a re-sealable 15-count pack for $1.99 and in a 45 count mini tissue box beginning this fall.
****************************************************************************************
The Giveaway:
Starts July 24th
Ends Aug 7th
giveaway is open to the US
Prize: one Saline soother package ( value $1.99)
Winner One.
leave a separate comment for each extra entry
Requirements:
Comment on the number one product you would like to use.(+1 entry)
Comment with your email (1+ entry)
Like Boogie wipes on
facebook fanpage
(1+entry)
follow Boogies wipes salinesoothers on
twitter
(1+ entry)
Extra Entries:
Follow me through GFC (+1entry)
Follow me through Networked Blogs (+1 entry)
'Like' me on FB (button on blog, +1 entry)
Follow me on Twitter - @christy1986p ( button is also on blog,+1 entry)
Comment on any non-giveaway post (+1 entry)
Enter my other giveaways (+1 entry per giveaway entered)
Add my badge to your page/blog (+ 1entry)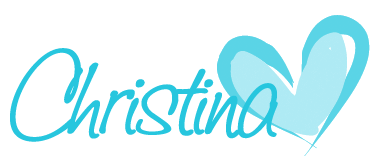 Giveaway is now closed