Alight
is a clothing company online that offers clothing for plus size women. The clothes are very unique and trendy for women worldwide. With there affordable prices and different styles us plus size women can shop with alight and still very sexy. Alight has anything from summer dresses in cool cotton to
bridemaid dresses
. They have many different sizes,styles,colors and fabrics to chose from.
my mom as my model.
Christina's Voice:
This dress is what i recieved from Alight.com I would say this is an evening night on the town type of dress. My mom who is the model in the picture fits it alot better than I did. I figured I was a size 14 but I guess im wrong. my boobs are way to big to fit this beautiful dress ( im sure you wanted to know that ha) but this dress has three different types of layers, so it not something to wear out in the sun. It's very form fitting and shows off those lovely lady lumps. ( CURVES HA). I would reccommend this to any sexy plus size girl out there. just remeber the dresses run small.
**********************************************************************
The Giveaway:
Starts July 7th
Ends Aug 7th
This giveaway is open to the US and CA only.
Winners: one
Prize:
Readers would get a item in their size of allight choice.
leave a separate comment for each extra entry
Requirements:
You must sign up on
alight
emailing list(+1 entry)
Comment with your email (1+ entry)
Like Alight
facebook Fanpage
(+1 entry)
Follow Alight on
Twitter
(+1 entry)
Add my badge to your page/blog (+ 1entry)
Extra Entries:
Follow me through GFC (+1entry)
Follow me through Networked Blogs (+1 entry)
'Like' me on FB (button on blog, +1 entry)
Follow me on Twitter - @christy1986p ( button is also on blog,+1 entry)
Comment on any non-giveaway post (+1 entry)
Enter my other giveaways (+1 entry per giveaway entered)
**You must sign up for the alight.com newsletter and leave a comment with your email to be eligible to enter this giveaway, winners who are not signed up with the newsletter will forfeit their winning prize and a new winner will be chosen.**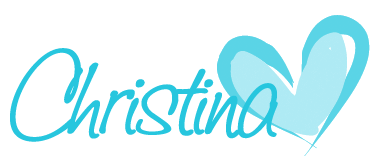 Giveaway is now closed