KinderGlo
are never hot to touch, KinderGlo LED night lights bathe a room in soft light, easing even the most fretful kids into a good night's sleep and guarding them through the dark.Our small soothing pals are perfect to be built into the daily bedtime routine and provide extra comfort for your children, who can safely keep their little friends in their bed all night.
Fun characters made of soft and durable, non toxic, safety approved material.
Decorative charger will power your nightlight for another 8-10 hrs of fun.
Change color settings and choose between fade off in 30 minutes and stay on all night with easy clicks on a single button.

Off T-Rex


On T-Rex

It was so hard to pick which one i wanted, They are all so cute, I wouldn't mind owning them all. I love how they don't have to stay on the charger. They really are made of that soft plastic stuff. They change colors as it stays on and has an auto shut off. My two year old pick this one out for her brother who is in the NICU. we plan on putting it in his little station that he is in. She had to try it out first ( see pictures below) she sleep with it during nap time, which i happen to have my camera near by. For the price of $24.95 you can own the T Rex today
Click here.
and to look at other kinderglo products click
other products.

blue


purple

To check out where to buy online Click
online purchase.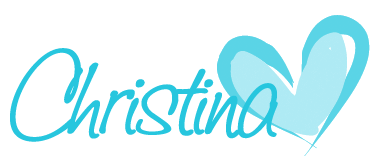 *****
Attention all readers and followers, you can get your product for 5.00 off each kinderglo by using this promo code at the end of your checkout ZX0I4GG3XN13
Thanks have a good day/night.*****
*******************************************************************************
The Giveaway:
Starts June12th
Ends June 26th
This giveaway is open to the US and Canada
Prize: one kinderglo T-rex
Winners: one
leave a separate comment for each extra entry
Requirements:
Comment on the kinderglo product you like.(+1 entry)
Comment with your email (1+ entry)
Like KinderGlo
Facebook Fanpage
(+1 entry)
Follow KinderGlo on
Twitter
(+1 entry)
Extra Entries:
Follow me through GFC (+1entry)
Follow me through Networked Blogs (+1 entry)
'Like' me on FB (button on blog, +1 entry)
Follow me on Twitter - @christy1986p ( button is also on blog,+1 entry)
Comment on any non-giveaway post (+1 entry)
Enter my other giveaways (+1 entry per giveaway entered)
Giveaway is now closed