The CoZy CocoOn
is an absolutely brilliant swaddling concept. Smartly designed is soft stretchy cotton knit, you simply roll it up over baby and baby is completely tucked and held. Nothing to wrap and snap, no Velcro and no fuss. The most natural progression from out of the womb, and into the arms of the caregiver.For more information click
more about product
.
Under the fairytale and dress up section, I received the
football bunting and cap
. This product is made from cozy Cotton, just for so soft for my baby new born skin.Which is 95% Cotton and 5% spandex. This is also available in pink. For you daddy's out there who have little girls. they offer two different sizes mall which is newborn to 3months, and large which fits 3-6months. I had a sudden delivery with my baby boy he is 10 weeks way to early and in the NICU right now as we speak, so it will be a while before he will be able to fit this. but as soon as he does fit it i will update a picture of him because this is to cute.I love how there no strings or buttons jsut warp the baby up simple as putting on some socks. Retail price 54.00
Categories they offer of other products:
I received this product for the purpose of this review thanks.
***********************************************************************************
The Giveaway:
Starts June 13
Ends June 27th
This giveaway is open to US or Canada
Prize: one cozy cocoon Football bunting and cap
Winners: one
leave a separate comment for each extra entry
Requirements:
Comment me letting me know your child age and boy or girl.(+1 entry)
Comment with your email (1+ entry)
Like cozy cocoon
Facebook Fanpage
(+1 entry)
Follow cozy cocoon on
Twitter
(+1 entry)
Extra Entries:
Follow me through GFC (+1entry)
Follow me through Networked Blogs (+1 entry)
'Like' me on FB (button on blog, +1 entry)
Follow me on Twitter - @christy1986p ( button is also on blog,+1 entry)
Comment on any non-giveaway post (+1 entry)
Enter my other giveaways (+1 entry per giveaway entered)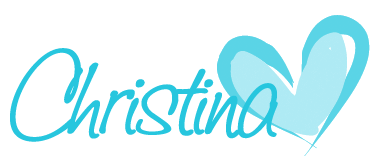 Giveaway is now closed!!