Three Sisters makes it easy to bring good taste and good value to your table. Our cereals use only the highest quality ingredients. Seriously, who needs to start their day with partially hydrogenated oils or high fructose corn syrup? And, we never use artificial preservatives, colors, or flavors. Nothing fake or phony here!
Three Sisters cereals are available at whole foods Markets across the country.

Marshmallow Oaties


Honey Oaties
 
Marshmallow
and
Honey oaties
have that all natural sweetener to them. First thing in the morning is have a bowl of cereal just to start my day. They are both whole grain with no phony flavors or colors. i recommend these to everyone.
They have other cereals avaliable:
cinnamon sweets
graham Crackerz
Honey puffs
sweet wheat


Cinnamon & apples; Dark chocolate oatmeals

The
Cinnamon & Apples
is a multi grain hot cereal with all natural flavors. and the
Dark chocolate
is an old fashioned instant oatmeal with all natural flavoring as well. Both of these oatmeal's come in 5 individual pouches. you just pop them in a microwave safe bowl add 1/2 cup of water Note the pouches are used for a measuring cup, which i thought was pretty neat you can see line on the pouch on how far to fill the water. microwave for 2mins and its done. My two year old likes the oatmeal better than the cereal, i personally love it all.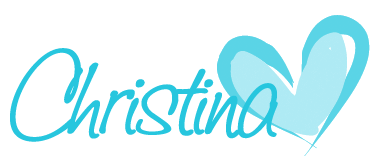 --------------------------------------------------------------------------------
"WIN FREE CERAL FOR A MONTH"
The Giveaway:
Starts May 18th,2011
Ends June 1st ,2011
This giveaway is open to the US
Prize: 4 coupons for free three sister products
NOTE: Three Sisters is only available at whole foods markets!!
Winners: one
leave a separate comment for each extra entry
Comment on the number one product you would like to use.
Comment with your email
Like Three Sisters Facebook Fanpage
Follow Three Sisters on Twitter
Extra Entries:
Follow me through GFC ( on my blog)
'Like' me on FB (button on blog)
Follow me on Twitter - @christy1986p ( button is also on blog)
Comment on any non-giveaway post
Enter my other giveaways (+1 entry per giveaway entered)
Giveaway has now ended
Winner has been contacted thanks