My Lip Stuff Natural Lip Balm in over 500 flavors.My Lip Stuff lip balm is the perfect blend of butters, oils, and beeswax to moisturize dry lips!Add to that the fact that our company is earth and animal friendly- and you have yourself the perfect lip balm!Over 500 flavors currently available and new flavors added all the time. Special request flavor orders also available.We offer tons of different label choices in different themes-- so there is surely something for everyone.We do offer personalized lip balm, custom label lip balm, private label lip balm, and promotional lip balm too.
I got Pine Apple Cake,Red Velvet cake and Cotton Candy all natural lip balms. The finest natural butters & oils blended to create the ultimate lip moisturizer for kissable soft lips. Which
mylipstuff.com
has over 500 different flavors.(
click here to see more
.) The red velvet cake is one of my favorites. And not only to they smell scrumptious, but they really last on my lips (when I'm not licking them due to the smell!). It has a really natural, moisturizing feel on my lips rather than a slick coating like some lip balms. It's actually soothing right now even though my lips were not dry when I put it on. A superior product in my opinion! I got to looking on her website and she offers other stuff as well,
CLICK HERE
to view.. you know if her lip balm is good her other stuff has to be just as good.
Looking to Purchase:
Click buy it now
Questions or Concern:
Contact mylipstuff
Find MYLIPSTUFF on
facebook.
**********************************************************************
The Giveaway:
Starts May 13th,2011
Ends May 27th,2011
This giveaway is open to WORLD WIDE
Prize: we do a random 6 pack of lip balms ($13 value).
Winners: one
leave a separate comment for each extra entry
Requirements:
Comment on the number one flavor you would like to try.
Comment with your email
Like mylipstuff on there
Facebook Fanpage
Extra Entries:
Follow me through GFC ( found on blog page)
Like' me on FB ( found on blog page)
Follow me on Twitter - @christy1986p
Comment on any non-giveaway post
Enter my other giveaways (+1 entry per giveaway entered)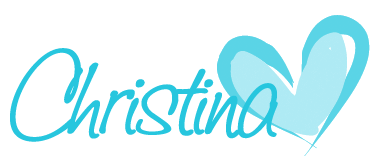 ****Giveaway has now ended***
winner has been contacted