Ayurvedic Roast is an organic health enhancing coffee alternative
Ayurvedic Roast is a 100% Certified Organic herbal coffee substitute that tastes like real coffee. It is the best tasting herbal coffee alternative currently available, and includes three antioxidant, adaptogenic, and immunity-enhancing organic ayurvedic herbs
This
Coffee Substitute
is 100& caffeine free. It has all organic ingredients.I love this amazing taste. Ayuvedic roast is healthy alternative to coffee with a rich, dark roast, flavor. This product is very smooth and fresh compared to other organic coffee's that i have tried.
Health benefits:
Three of the most prized herbs in ayurveda are synergistically combined:
Ashwagandha- maximizes the body's ability to resist stress- powerful antioxidant
Brahmi- brain tonic, and nerve soother
Shatavari- cooling, calming, nourishing, and purifying herb
How to brew:
Use 1-3 teaspoon per 8 oz pure water. Use a percolator, french press, or make as loose tea. Boil for at least 5 minutes if brewing as loose tea. Delicious with milk, ridemilk or soymilk. Can be ground in a coffee grinder WHO make espresso too! experiment and explore.
Find Ayurvedic roast on facebook
Follow ayurvedic roast on twitter
Questions or concern: contact Ayurvedic roast here
**************************************************************
The Giveaway:
Starts May 14th,2011
Ends May 28th,2011
This giveaway is open to the US
Prize: 11pz bag of ayurvedic roast coffee
Winners: one
Requirements:
Visit
Ayurvedic roast
and sign up for my newsletter .
Comment with your email
Extra Entries:
leave a separate comment for each extra entry
Follow me through GFC ( on my blog)
'Like' me on FB ( icon located on my blog)
Follow me on Twitter - @christy1986p
Comment on any non-giveaway post
Enter my other giveaways (+1 entry per giveaway entered)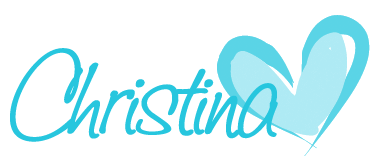 ****Giveaway has ended***
winner has been contacted