Helps treat and prevent diaper rash Boudreaux's Butt Paste was specifically formulated by a pharmacist with direction from a respected pediatrician to provide effective diaper rash care.
Pediatrician recommended
Goes on and cleans off easily
Available in convenient sizes
Flip top cap (tubes)
Handy travel size
Pleasant scent
Skin protectant
16% Zinc Oxide
Peruvian Balsam
Treats diaper rash and soothes irritated skin
4oz Diaper Rash ointment All natural

4oz Diaper rash Ointment Original

Diaper Rash Ointment travel packs

3oz Baby Butt Dry skin ointment

13 Fl Oz Butt Bath Moisturizing wash & shampoo

2FL oz rash protector

.35oz baby kisses chap stick

one butt paste bobble head
Bourdreaux's Butt Paste, Diaper Rash Ointment is used to protect the babies butt of course.I got one natural tube which of course is all natural ingredients and helps protect and treat. The ointments all rub into the babies bottom clear. Leaves a pleasant scent. Wipes off easily to. I love how they provided the travel packs so i can give them to friends and family, or just plain out put them in the diaper bag for baby on the go. Retail price about 10.99 each
New! Boudreaux's But Bath Moisturizing body wash & shampoo. It soothes iirritated skin and tear free for baby.This product restores moisture to delicate skin and helps prevent the drying effects of cleansing. The color of the product has a slight yellow look but mainly clear. The smell is wonderful. You would use this product just like you would any other shampoo or body wash for babies.
New! Boudreaux's baby butt Smooth dry skin ointment. It also moisturizes & softens baby skin after bathing.This product is made with Peruvian Balsam for healthy skin. Can be used daily. Retail price: $4.99-$18.60
New! Boudreaux's baby kisses. Used for kids and infants. This ointment is used for lips and cheeks as a moisturizer. Soothes and helps heal dry,chapped lips and cheeks.Use also on a daily bases when needed.
New Boudreaux's Rash Protector. This product helps seal out wetness. This product is clear and comes out in streams. seems to be fast and easy to apply. this 2fl oz container can fit right in the diaper bag.This helps protect minor skin irritations. You only have to spray toward the bottom 1-2 times, and let dry.
This would be the Boudreaux's butt paste bobble head.
Wanna become a Bourdreaux fan on Facebook.
click here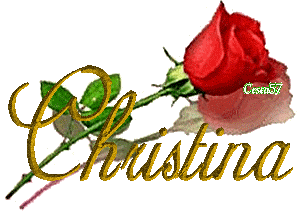 I received this product for the purpose of this review :)