"Casual name, great product!" It's a good thing that we have a sense of humor! Yes, many people believe that our products named "Preggie Pops" & "Queasy Pops" could not possibly come from a serious background. Believe it or not, "Preggie Pops" & "Queasy Pops" were conceived and developed by health care professionals! In our line of work, we are daily witnesses to how debilitating nausea can be. We also came to realize that not every nausea remedy works for every person or situation, and that many people would prefer not to take a prescription if they can avoid it. We found that a lot of our patients wanted something "natural". To read more about the Three Lollies
Click here.
7 Lollipops in Delicious All Natural Flavors
I received the Variety pack. Which included: Peppermint. spearmint,Lavender,Ginger, sour lemon, sour tangerine, sour raspberry.These are all natural pops, which are recommended by health care professionals. With the special formula in these pops, It helps for morning sickness.Recommended not to chew, just suck on the pop. They have other Packs of lollipops Click here to
view more.
Retail price $3.95
Preggie Pop Drops Sour Fruit
I received the Variety sour fruit pack. I personally love sour stuff, but they are really not all that sour.The flavors come in Sour raspberry, Sour lemon, Green apple, Sour Tangerine.These are also all natural products. I believe its just the drops with out the stick. so they very similar to the suckers. Preggie Pop Drops are also a great addition to your labor bag to help with dry mouth and provide a nice energy boost. You also just let these dissolve, do not chew.To see other Flavors of preggie pops Click here.
Retail price: $5.50
I received this product for the purpose of this review =)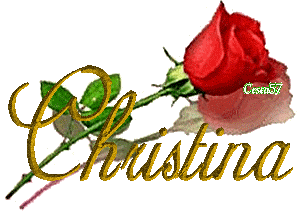 ********************************************************
Starts May 5th,2011

Ends May 19th,2011

This giveaway is open to the US

Prize: one box of prego lollies and one thing of preggie drops

Winners: there will be THREE WINNERS
Comment on the one product you would like to use.( flavor wise)
Comment with your email
Follow Three Lollies on
Twitter
Follow me through GFC
'Like' me on FB
Follow me on Twitter - @christy1986p
Comment on any non-giveaway post
Enter my other giveaways (+1 entry per giveaway entered)
Thank you and goodluck =)