Christina's voice:
The new comfort fall 2012 Smartdogs slippers collection by Grandoe are extremely comfortable. Not only are they comfy, they are really warm. These slipper are great for indoor and outdoors. The bottom of the slippers is hard so if you wanted to go outside you dont have to worry about your toes getting wet. Great shoes for the fall season, along with the little with the cute little fashionable felt flower attached to each side of the slipper. I am very satified on the way these slippers are made, they are a great gift for yourself or a friend/family.
Comfort IQ is an exclusive temperature regulating technology that Grandoe® has used successfully for some time in their dress glove line. It was a logical step to extend this exclusive technology to make a collection for Smartdogs® by Grandoe®. Comfort IQ™ is an exclusive Phase Change Bubble Technology that actually stores body heat until it senses your feet need it and then gradually releases warmth. These are the only slippers that are smart enough to balance warmth and comfort on their own. Posy ($55 retail--and the sampled product), a hoodback style, and Jasmine ($55), a clog, are the newest women's Comfort IQ™ styles. They are constructed with a Cozee™ fabric upper, brushed polyester lining and a corduroy collar. These two styles are embellished with a colorful fleece flower and are available in charcoal, grey heather and tan. New men's styles in this collection, Pioneer ($60) and Lucas ($60), are constructed with the same materials as the women's styles. All styles come in sizes S-XL (S, M, ML, L and XL--5 sizes). The Comfort IQ™ collection of Smartdogs® Slippers combines proven technology with soft materials to make fashionable and intelligent slippers that keep feet at their maximum comfort level.

About The Grandoe Corporation:
From modest beginnings as a leather glove manufacturer more than 100 years ago to its expansion into the footwear business, Grandoe has earned a well-respected reputation as a leading producer of innovative and high quality products that enhance people's comfort. Now under the ownership and direction of the fourth and fifth generations of its founding family, Grandoe boasts numerous patented and patent pending comfort technologies in its footwear and glove businesses. It's well known brands include Smartdogs® and Hush Puppies® in slippers and Grandoe®, Ciré by Grandoe®, and Stick It™ in gloves and accessories. More information is available at www.grandoe.com . (Hush Puppies is a Registered Trademark of Wolverine World Wide, Inc. licensed by The Grandoe Corporation).
-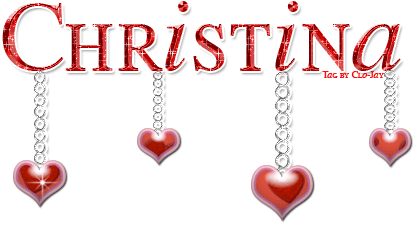 glitter-graphics.com