Founded in 2005, EatSmart Products is a leading designer and manufacturer of high quality, user friendly digital scales into the US market. The EatSmart product line currently includes some of the most accurate and reliable bathroom, kitchen and luggage scales available on the market today. Every EatSmart Scale is engineered to the highest precision standards, easy to use and uniquely designed to provide customers with consistently reliable products.
Christina's voice:
I think my EatSmart precision kitchen scale looks so nice sitting on my container. I have included a short video below of how to use this product and what it looks like up close and personal. It has a large dial on it so its easy to read. It holds up to 11lbs also its readable in grams as well. It has a stainless steel bowl located on the top which does come off and on for easy cleaning.
The EatSmart Precision Retro is our newest kitchen scale, featuring our unique retro styling. Simply pour any ingredient into the Retro's brushed stainless steel bowl for quick and accurate measurement
.
Amazon has it onsale for $27.95
buy now
"All For Love" Valentines day event will be going on 2-1-2012 to 2-07-2012 and this eatsmart precision kitchen scale will be in the package deal for my readers who enter the contest!!!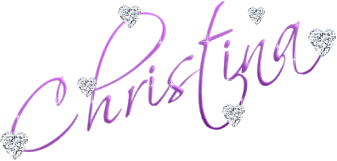 glitter-graphics.com