'A Path of Light'
We carefully considered a name that would best reflect the inspired fusion of our brand, blending nature and knowledge with advanced science for skin care, hair care and body care products that are simply good for you.
The word 'Andalou' [an.da.lu] has a rich, ancient history with connotations of 'emergence' and as a 'path of light'. Originally drawn from pre-Roman and ancient Arabic language,
al-Andalus
, means 'Island of Atlantis' and is the French spelling for 'Andalusia'.
Just as Andalusia is a geographic and cultural gateway between Europe and Africa, bridged between the Atlantic Ocean and Mediterranean Sea, Andalou Naturals is a gateway between the best of nature and knowledge and a bridge from farm to bottle and botany to beauty.
Similar to the complex, sumptuous history of Andalusia that has been woven from a montage of cultures across time; our formulas have been cultivated from a diverse portfolio of ancient botanicals and modern technology.
We love our name, not only for its rich history, but also because it's simply beautiful, akin to our collection of natural and organic beauty products. We hope you agree.
Read more
about andalou naturals
Christina's voice:
Andalou Nautrals
shampoo and condtioner really gave me that volume look once i used it like regular shampoo and condioner. It did make my flat hair hold my curls on the way to work. My hair usually just flat as i walk out the door. The full volume
shampoo
from Andalou Natrals lathered up really good and rinsed out well. It does have that all natural smell to it just as well as the
Conditioner.
Andalou Naturals Advanced Fruit Stem Cell Science improves hair follicle longevity and vitality for healthy hair from root to tip.
Retail Value:
Shampoo- 11.5fl oz $9.95
BUY NOW
Contioner- 11.5Fl oz $9.95
Buy now
a Rafflecopter giveaway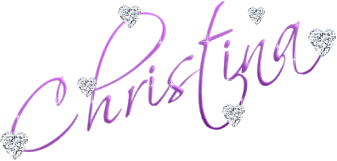 glitt