Jamberry Nail Shields are the newest way to accessorize your fingers or toes. Get your own unique professional nail design and say goodbye to nail polish. This new nail treatment can be applied in just 15 minutes at home. With over 60 styles available these designer nail shields are made to last up to 2 weeks on fingers and 6 weeks on toes. Unlike traditional nail polish they won't chip or stain the nail and require no drying time. It's so easy to achieve a look that was once reserved to the professionals.
Jamberry Nail Shields are a solid film covering that can be applied directly to the nail to acheive a look not found anywhere else. This special material is both pressure and heat activated to create a water tight bond to your nail. The film is finished with a high gloss protective layer that prevents your nail shield from chipping or scuffing.
Christina's Voice:
This would be the
pink camo
by Jamberry Nails. Each Jamberry Nail shield cost $15.00 which comes enough to do 2-3 sets of finger and toes. You start by cleaning your nails off with fingernail polish and then you buff your nails down. match your nail with one of the nail shields that fits the best. Peel off the nail shield warm with blow dryer for a few seconds or until it becomes soft and flexible. Once warm apply to finger nail. cut remaining shield off and rub strong downward motion. To me they just seemed like duct tape applied to the nail, because once you decided you want them off they just peel right off. mine didn't last through the day with washing dishes and so forth. but if i was going out this would be a great product to match my outfit ( not camo another color) to check out other products
click here.
********************************************************************************
The Giveaway:
Starts july 26th
Ends Aug 10th
This giveaway is open to the US
Prize: one sheet of your designed picked from jamberry
Winners: one
leave a separate comment for each extra entry
Requirements:
go to jamberry.com and state what design you like.(+1 entry)
Comment with your email (1+ entry)
Like jamberrynails
Facebook Fanpage
(+1 entry)
signup for jamberry
newsletter
(+1 entry)
Extra Entries:
Follow me through GFC (+1entry)
Follow me through Networked Blogs (+1 entry)
'Like' me on FB (button on blog, +1 entry)
Follow me on Twitter - @christy1986p ( button is also on blog,+1 entry)
Comment on any non-giveaway post (+1 entry)
Enter my other giveaways (+1 entry per giveaway entered)
Add my badge to your page/blog (+ 1entry)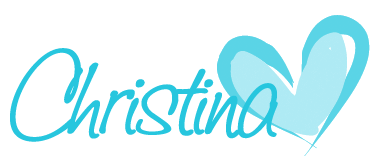 Giveaway is now closed