Bathluve
was created by a mom with two young children who hated the fact of getting cold, while taken a bath. So this mom created bathluve which made bath time more enjoyable. As you would put your baby in the bath tube and lay the bath luve over there chest part to help keep baby warm while washing there hair. You can get Bathluvw in 3 available animal designs and can even get towels, washcloths, and buddies to match. Now if your one of those mom that have crying babies at bathtime due to the temperature in the air after being wet.
Purchase
bathluve today.
Christina's voice
I recieved the
bathluve fish.
Which matches my 2month old son's baby blue eyes. At bath time my son absolutely hates to be cold and wet. We would end up just giving him a huge rub down with some water, a rag and soap because he throw this huge fit while being in the bathtube, and with him being so tiny its hard to hold onto him. With this 100% cotton and cuddle product it makes bath time less stressful and much easier. Now that i have tried the bathluve i have ordered the washclothes and towels.
Bathluve can be purchased at Kohls, Babies R Us, or Walmart.com and costs between $6-$10.
Online price $5.99
*****************************************************************************
The Giveaway:
Starts July 28th
Ends Aug 11th
This giveaway is open to the US
Prize: One bathluve ( $ 6.00 value)
Winners: one
leave a separate comment for each extra entry
Requirements:
Comment on the number one product you would like to use.(+1 entry)
Comment with your email (1+ entry)
Follow bathluve
blog
(+1 entry) let me know you did this.
Follow bathluve on
Twitter
(+1 entry) let them know Christina's Voice sent you
Extra Entries:
Follow me through GFC (+1entry)
Follow me through Networked Blogs (+1 entry)
'Like' me on FB (button on blog, +1 entry)
Follow me on Twitter - @christy1986p ( button is also on blog,+1 entry)
Comment on any non-giveaway post (+1 entry)
Enter my other giveaways (+1 entry per giveaway entered)
Add my badge to your page/blog (+ 1entry)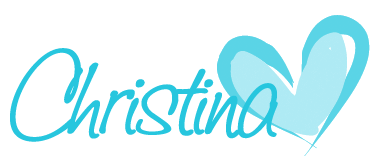 Giveaway is now closed.