ShaToBu
- The Workout You Wear - is the revolutionary shape that helps women shape, tone and burn more calories during everyday activities.The benefits go beyond ordinary shape wear - ShaToBu instantly gives a sleeker silhouette, but women can also see and feel a difference in their bodies with regular use over time. By incorporating resistance bands right into the garment, muscles work a little harder and more calories are burned during daily activities.ShaToBu helps women fit a workout into their normal day, while looking and feeling great. To read more
click here.
example this is not me
Shatobu high waist to knee is a product that helps shape the tummy, tone the muscles and burn the calories. When i First tried on this product i could really tell a difference. It is really really tight makes you bend a little harder so that you really are burning calories, i believe i broke out a sweat just getting the thing on.
shatobu uses seamless resistance bands to make muscles work a little hard and burn more calories.
( see i know i was right there) To purchase your Shatobu today
click here.
******************************************************************
The Giveaway:
Starts June 20th
Ends July 5th
This giveaway is open to the US
Prize: Your choice of Shatobu product
Winners: one
leave a separate comment for each extra entry
Requirements:
Comment on the number one product you would like to use.(+1 entry)
Comment with your email (1+ entry)
Like shatobu
Facebook Fanpage
(+1 entry)
Follow shatobu on
Twitter
(+1 entry)
Add my badge to your page/blog (+ 1entry)
Extra Entries:
Follow me through GFC (+1entry)
Follow me through Networked Blogs (+1 entry)
'Like' me on FB (button on blog, +1 entry)
Follow me on Twitter - @christy1986p ( button is also on blog,+1 entry)
Comment on any non-giveaway post (+1 entry)
Enter my other giveaways (+1 entry per giveaway entered)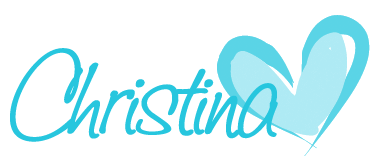 Giveaway is now closed!