Rock 'N Learn
, began as an idea to help children learn by putting educational material to music with a current sound—the kind of music that kids enjoy and find motivating. Now with nearly 50 products, we have sold millions of audio/book and video programs to teachers and parents throughout the United States, Canada, and other countries.
Dance with the Animals
DVD is for preschool & kindergartners. This had my two old little girl up and moving, she loves all different types of animals. This DVD had lots of all kinds. The DVD told fun facts about the animals and sung songs and got my two year old up and hoping all over her bedroom. She really wasn't interested in the fun fact, but then again she only 2 i give it one more year. she was more worried about the sounds they made and dancing.Her favorite was stretching to be like a giraffe. After this DVD I'm going to have to take her to the Zoo.
For ages 3 & up. Approx. 45 minutes.
***Attention followers and readers*** special coupon code JQ7711 just put this code in and get 25% off your entire purchase. so head on over to http://www.rocknlearn.com/
I received this DVD complimentary for the purpose of this review.
*************************************************
The Giveaway:
Starts June7th,2011
Ends June 21,2011
This giveaway is open to the US
Prize:
your choice of one DVD or CD
Winners: one
leave a separate comment for each extra entry
Requirements:
Comment on the DVD or CD of choice you would like (1+ entry)
Comment with your email (1+ entry)
Like Rocknlearn
Facebook Fanpage
(+1 entry)
Follow rocknlearn on
Twitter
(+1 entry)
Extra Entries:
Follow me through GFC (+1entry)
Follow me through Networked Blogs (+1 entry)
'Like' me on FB (button on blog, +1 entry)
Follow me on Twitter - @christy1986p ( button is also on blog,+1 entry)
Comment on any non-giveaway post (+1 entry)
Enter my other giveaways (+1 entry per giveaway entered)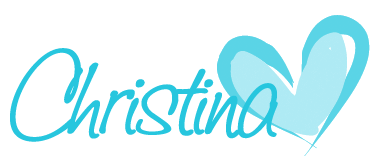 Giveaway is now closed! Winner has been contacted thanks.