Bella Mama natural skin care products are designed to ease the challenges and celebrate the beauty of pregnancy and motherhood.
This bella bundle includes belly oil, belly butter, foot salts, face & body spritzer. A $25.00 value
Purchase now
All Bella Mama products are created with the highest quality natural ingredients, chosen for safety and effectiveness and blended with subtlety and care by a master herbalist, aroma therapist and natural skin-care specialist. And the are tested by the toughest critics—busy, particular, beautiful mothers.
Belly oil- This comforting oil was made to soothe skin,reduce itchiness and minimize stretch marks. mildly scented with high quality pure essential oils of lavender and neroli.
Belly Butter- This rich and luxurious butter was made to soothe skin. reduce itchiness and minimize stretch marks. Delicately scented with high- quality pure essential oils of lavender,sweet orange and mandarin.
Foot Salts- rest tired,swollen feet in a bath filled with these uplifting salts made with a wonderfully cool and refreshing citrus aromatherapy blend.
Face & body spritzer- instant refreshment and hydration in a spray with a subtle. light fragrance with green tea,aloe,rose bud.
I am no longer pregnant so the belly oil and belly butter i couldn't tell you if it was a product that was guaranteed. I have read other reviews on this product that it does. but I had my baby boy 10wks early, I did try out all these products. i love the foot salt the best. i made me a pale of hot hot water put some of those crystal like things in there and put my foot in there talking about relaxing man, it really was amazing. Bella mama i wish was able to use your product more because the face & body spritz and foot salt was amazing. and i wish i could of used the oil and belly butter longer to see if it worked.
****************************************************************************************
The Giveaway:
Starts June 20th
Ends July 4th
This giveaway is open to the US
Prize:
Starter Set or a Bella Bundle winners choice
Winners: one
leave a separate comment for each extra entry
Requirements:
Comment on the number one product you would like to use.(+1 entry)
Comment with your email (1+ entry)
Like bella Mama
Facebook Fanpage
(+1 entry)
Follow bella mama on
Twitter
(+1 entry)
Add my badge to your page/blog (+ 1entry)
Extra Entries:
Follow me through GFC (+1entry)
Follow me through Networked Blogs (+1 entry)
'Like' me on FB (button on blog, +1 entry)
Follow me on Twitter - @christy1986p ( button is also on blog,+1 entry)
Comment on any non-giveaway post (+1 entry)
Enter my other giveaways (+1 entry per giveaway entered)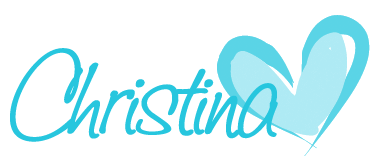 This giveaway is now closed!!!