Softlips is a trusted name in lip health and has been product of choice among young women for more than 20 years. The brand is currently available in the lip care section of the cough/cold aisles of food,retail and drug stores nationwide,including ULTRA stores nationwide.Softlip conditioning balm provides a smooth feeling on the lips and is sensually pleasing with light flavors. soft lips products combine effective lip protection with SPF 20 and moisturizing emollients with a sheer glossing effect, making them prefect for natural lips or for adding protection/moisturizing over or under lipstick. the products are also conveniently packaged in sleek,sophisticated, slim sticks to allow women to easily tuck them into pockets,purses or make up cases

With these hot summer days and chapped lips, so I was excited when I was sent samples of SPF 20 flavor

SoftLips

lip protectant and sunscreen to review. I received six individual packs to try.



This included the flavors of mint,strawberry,vanilla,raspberry, wild berry, and cherry. All of these are Lip Balm Flavors/SPF 20. They also have many more lip balms Check it out. retail price 3.99 for double pack and 2.79 for single packs.

After applying this lip balm, my lips felt smooth and refresh I would have to say Cherry is my favorite. If these are the products for you, Click here to purchase online. Or you can find them at your local retailer to: Target, CVS,Walmart,Walgreens, Dollar General,and RiteAid. Plus, you can keep up to date with special promotion and offers for

Soft Lips

via

Facebook

and

Twitter

.




***************************************************************************



The Giveaway:

Starts May 14th ,2011
Ends May28th,2011
This giveaway is open to the US
Prize: 5indivdual packs of soft lips
Winners: one





leave a separate comment for each extra entry





Requirements:


Comment on the number one flavor product you would like to use.
Comment with your email
Like Softlips Facebook Fanpage
Follow SOFTLIPS on Twitter




Extra Entries:



Follow me through GFC
'Like' me on FB
Follow me on Twitter - @christy1986p
Comment on any non-giveaway post
Enter my other giveaways (+1 entry per giveaway entered)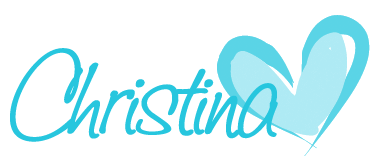 .
****Giveaway is now closed****
winner has been contacted