Rockabye baby
transforms timeless rock songs into beautiful instrumental lullabies. Guitars and drums are traded for soothing meltdowns,vibraphones and bells, and volume is turned down from an eleven to a two.
Rockabye Baby
is the perfect way to share the music you love with the littlest rocker in your life.
Is your little one still up all night, while your eyelids feel like they weigh a ton? Do you realize that the race to fine a cure for baby's bawling has already been won? These lullaby rendition of The Flaming Lips' songs will speed your bundle of joy off to the dreamland of supermen, pink robots and tangerine bubbles
.
I am currently pregnant with my second child, so I can't wait to try this on my little bundle of joy when he gets here. Since i received this product to review i decided to try it out. I put it in my 2year old little girl dvd player and turn the volume down low. I let her listen to it til she fell asleep. She normally watches tv, but not tonight she was listing to " The Flaming Lips" performed by Steven Boone, instrumental lullabies and slowly fell asleep. IF this is the product for you and your little one
click this.
On this CD these are the list of songs:
Races for the Prize
she don't use jelly
yoshimi battles the pink robots pt1
fight test
a spoonful weighs a ton
the yeah yeah yeah song
the spark that bled a
change at Christmas ( say it isn't so)
the W.A.N.D
waitin for superman
do you realize??
Looking to purchase?? Click here ( they have other music titles to)
Catch up on there rockabye baby Blog
Read about the updated news on Rockabye Baby.
Questions or concern contact rockabye baby.
Rockabye baby on Facebook
Rockabye baby on Myspace
Follow rockabye baby on Twitter
I received this product free of charge for the purpose of this review
@@@@@@@@@@@@@@@@@@@@@@@@@@@@@@@@@@@
The Giveaway:
Starts May 8th2011
Ends May 22nd,2011
This giveaway is open to the US
Prize: Your choice of CD from rockabye baby
Winners: one
Comment by heading over to rockabye baby website and choose which Rockabye Baby would be your favorite
Comment with your email ( 1 entry)
Like Rockabye baby on Facebook Fanpage
Follow Rockabye baby on Twitter
Extra Entries:
Follow me through GFC
'Like' me on FB
Follow me on Twitter - @christy1986p
Comment on any non-giveaway post
Enter my other giveaways (+1 entry per giveaway entered)
Thank you and GOOD LUCK!!!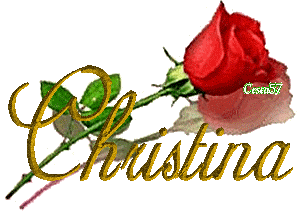 Giveaway is now closed winner has been contacted. -Thank you