I received this Beautiful Eyes from a company called
Frownies
.
I have never head from this company before. Trying out the product was amazing, it takes a full month to actually see if it works or not, but I absolutely had a blast giving my eyes the make over it needed. Imagine the signs of aging gradually fading away as your skin looks years younger.
Frownies products included in the Beautiful Eyes Bag will naturally and effectively help prevent problems on the skin around the eyes. The skin care system will produce healthy, younger looking skin and take years away!
Interested in purchasing this product
Click Me!!
This bag includes:
Frownies Under eye & eyelid gels.
Frownies Forehead & between eyes patches.
Frownies Immune shield Vitamin E eye Serum.
Frownies Rose water hydrated spray.
Frownies Under Eye Patches,
is a new Skin care line.This product is to help build under eye and eye lid collagen, lighten dark circles and reduce eye puffiness. 100% guaranteed to decrease the appearance of fine lines and skin tone.You use one 30min treatment under the eye & eye lid. The patches can be reused on the same individuals eye & eye lid. This will give you a deep hydration and nutrient support to the under eye and eyelid area. Retail price $37.50 for 3 pairs of patch treatment.
Frownies, forehead and between eyes
(144 patches). Is made to reduce wrinkles while you are sleeping.You apply these over noticeable wrinkles, and fine lines.There are to applied at a minimum of three hours day or night.Frownies are a secret that has been passed by word of mouth since 1889. Generations of women and men in the entertainment fields and in the public eye have relied on this method to keep their face free from lines and maintain a youthful appearance.
Retail price $19.95.
Immune Shield:
Is made to protect and shield.This product can be used after too much exposure to the sun, or for irritated areas after surgery or dry skin patches.
It helps protect against free radical damage with powerful anti-oxidants
use to dry up blemishes
Calm skin irritation after sun exposure
hydrate lips and lip lines
You apply this product daily, you can even use it on the whole body to build a healthy skin immune system,Retail value 60ml $32.00
Frownies rose water hydrated spray.
Combines the proven anti-aging benefits of rose water and glycerin with antioxidant vitamin E, hyaluronic acid and 100% pure essential oils. It's used to activate and add treatment to the back of the Frownies facial patches and to keep the Eye Gels moist for storage between applications. Retail value 60 ml. spray bottle $10.95
To find other Beauty product from FROWNIES Click here.
Questions or concern Contact Frownies here.
Frownies on FACEBOOK
Frownies on YOUTUBE
Fronies on TWITTER
I received this product free for the purpose of this review.
****************************************************************************
The Giveaway: Frownies beautiful eyes
Starts May 6th,2011
Ends May20th ,2011
This giveaway is open to the US
Prize: $89.97 beautiful eye bag
Winners: one.
Requirements:
Comment on what product you are interested in the most about frownies
Comment with your email
Like Frownies on FACEBOOK
Follow FROWNIES Twitter
Extra Entries:
Follow me through GFC
'Like' me on FB
Follow me on Twitter - @christy1986p
Comment on any non-giveaway post
Enter my other giveaways (+1 entry per giveaway entered)
Thank you and GOOD LUCK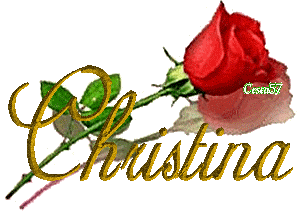 ****Give-a-way is now closed!!! Winner has been contacted! thank you ****