*Warning: This post contains links to an adult site that sells adult toys and sexual enhancers. If you do not wish these items to appear on your screen, please do not click the links.ADULT 18 +*
Christin

a's Voice:
This Love Candy Kit ( picture above) is great to use with your partner one romantic night that you have alone together and able to take a nice hot

bath together

. I personally like to use it alone in hot bath.

( but everyone is different)

The

lovephoria scent

is really strong, but really good makes you feel relaxed just smelling that scent.There is so much to choose from that has to do with the bath i didn't know where to get started. Thank goodness there plenty there so i could use some now and later

. (
lotion, oils, bath essence, linen freshener, bath foam, and body drizzle

)
Picture from
edenfantsy.com
The kit comes with a set of sex dice, this is how you would include your partner.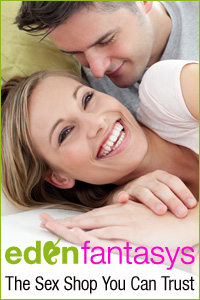 EdenFantasys

also offer a large selection of sex toys for women, men, and couples. They have many different sex toys, and a very reasonable prices.**
**This post has been compensated by

EdenFantasys.com

,
SPECIAL DISCOUNTS BELOW
Current coupons codes: PASSION25 (saves 25% on any order), PASSION30 (save 30% on orders of $150+), PASSION35 (save 35% on orders of $220+) - expires Feb. 1st
Save 25% on lingerie

-

expires Feb. 15th
Save 30% on top luxury items from BSM, BSwish, Evolved, Extaste, Leaf, LELO, and Zini - expires Feb. 15th
Save 25% on select Pipedream products for your very own 50 Shades of Fantasy - expires Feb. 15th
Visit our Valentine's Day Playbook to create your own perfect Valentine's Day!
-

glitter-graphics.com